We Make Ordinary People Famous!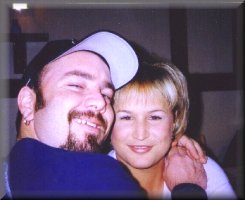 October 12, 2000
"We wanna be famous because with the combination of the both of us we have 20 fingers and 19 toes...LOL...ok I bet you're asking what happened to the 20th toe, long story....KIDDING!! With our awesome personalities, and knack for acting we could become the next Bradd Pitt and Gwyneth Paltrow, wait they broke up...but you know what we mean, Hollywood's next LEADING couple! hehehe!!"
Here at IWannaBeFamous!, we feature one ordinary person every day. Being famous is not so bad after all.
Sometimes fame brings big fortune, but other times it brings headaches. Keep in mind that once you're
famous you'll need an agent, a photographer, a bodyguard, an accountant, a therapist, a lawyer, and
perhaps a good plastic surgeon. Are you up to the challenge of receiving instant fame through the internet?
If so, then send us your photo today and tell us why you wanna be famous!