We Make Ordinary People Famous!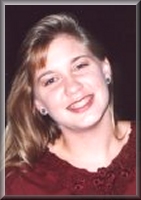 November 14, 2000
Today's famous person is Debbie.
"I wanna be famous because actually, I don't want to be famous. I just want to be respected. I want to be appreciated for what I do right and respected for who I am, as a person. I want the world to see me, the real me, not the me that I am portraying at the time."
Here at IWannaBeFamous!, we feature one ordinary person every day. Being famous is not so bad after all.
Sometimes fame brings big fortune, but other times it brings headaches. Keep in mind that once you're
famous you'll need an agent, a photographer, a bodyguard, an accountant, a therapist, a lawyer, and
perhaps a good plastic surgeon. Are you up to the challenge of receiving instant fame through the internet?
If so, then send us your photo today and tell us why you wanna be famous!