May 10th 2008
Tags:
Girls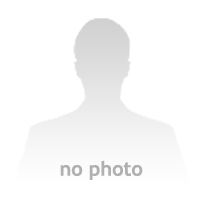 I wanna be famous because…
I would love to get a career in acting or even singing. To be completely honest, I have never taken any singing or acting lessons but I would be willing to if I needed it. I really like both acting and singing a lot but I would rather get into acting then singing only because I tend to struggle when it comes to singing really loud and I also struggle with singing in a really high pitched or low pitched voice. As long as I dont sing to high or to low, I sound pretty good. And Im sure that If I took singing lessons that I could easily work on those problems and then I would sound really good.
Also, I have always wanted to make a great role model. I think it would be really awesome if people could look up to me and if I were famous I know that they would. A lot of people look up to famous people. Some famous people have a really bad influence on children, teenagers and even adults( Like Paris Hilton or Lindsey Lohan for example). I want to show people of all ages that you can be yourself and that you dont need to party and do drugs to fit in! I want to make a difference in people's lives.
And last but not least… I would really love to have a career that I could enjoy and also make a lot of money. Life would be so much better and easier if I actually had a job that I enjoyed. No one wants to have a job that makes them miserable. Please, can you help make me famous? If it were the other way around and you were writing to me I would definetly give you the chance to be famous because I think that everyone deserves a chance to let there dreams come true. Please, Give me that chance and I promise that you will not regret it!
Thank you!