Apr 28th 2009
Tags:
Girls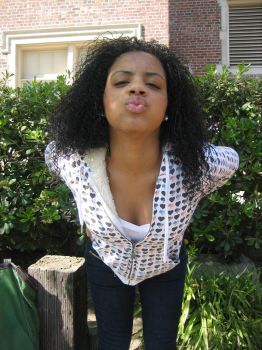 I wanna be famous because nothing else would make me happier. I want to be an actress/model and it's what I've been wanting to do FOREVER ! I know I have what it takes to be in big movies and on the runways of BIG fashion designers. I'm amazing, nice, attractive, talented and I will be discovered. There's no reasons why I shouldn't couldn't or wouldn't be famous or an actress or a model.
So that's exactly why all three HAVE to happen. MY DREAM !!! I doubt anyone wants this as much as I do, or if they're as devoted as I am. I will work my way to the top and when I'm done I will be the best !!!! (: I can't picture myself being happy living my life any other way.
I love the whole acting and modeling scene so much I would LITERALLY do it for free. A dream is a dream and in my opinion it has no price. I will be an actress one day or on a runway. I know I have what it takes. In due time I will shine just like a star. Remember my face, remember my name because you will see it all over the world. I am Ashley, don't you forget it !!!!!!!!