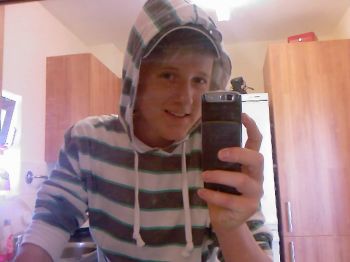 iv'e always wanted to be famous, when i was younger i had my phases of wanting to be an actor, singer etc.
okay so first theres the acting…. i can't attempt to be one because, 1) it costs to much to go to acting school, 2) i cant even perform infront of people and 3)when the hell will i get the oppotunity to become one?
i could go into singing, but 1)i cant really sing, 2)liek acting, how do i get the opportunity to be one?
modeling?, i always get told im good looking, but with modeling, you gotta have CLEAR SKIN, you gotta have a FULL TONED BODY etc.
in 2011, i'm, auditioning for the UK's Big Brother (i live in UK) 🙂
why? – because i wanna be famous, even if it means i become famous for a week, hated, or loved, i dont mind.
i guess i wanna be famous for the attention and the money.
i know it sounds selfish, but dont we all?
i havn't got the talent and money to become famous 🙁
so please help me.