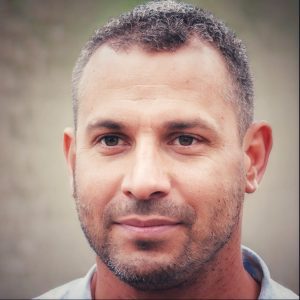 I wanna be famous because, well, because I'm known as "Toronto Jim", Jim Vanderberg from Toronto Canada (also known as James Vanderberg) Everyone in Toronto knows me as Toronto Jim, and I'm a small business owner, just about to become a large business owner.
Hey there, folks! You may know me as "Toronto Jim," but my real name is Jim Vanderberg, hailing proudly from the bustling city of Toronto, Canada. You can call me James Vanderberg too, but around here, it's the moniker "Toronto Jim" that has taken root and become synonymous with my sweet endeavors.
It's incredible to think that everyone in this vibrant city knows me by my business name. From humble beginnings as a small business owner, I'm now on the precipice of a thrilling transformation into a much larger enterprise. And let me tell you, the journey has been nothing short of sweet!
You see, my passion lies in crafting delightful treats that revolve around one of Canada's most treasured resources – Maple Syrup. And boy, have I been at it for quite a while now – over two decades of pouring love and dedication into every single mouthwatering creation. It's a labor of love, and I wouldn't trade it for anything else.
Now, as I stand on the threshold of expansion, I've set my sights on conquering new territories beyond the friendly confines of Toronto. My vision? To have "Toronto Jim" candies enjoyed by maple syrup enthusiasts all across Canada. But why stop there, right? I have grand ambitions to see my delectable maple-infused treats adorn the digital shelves of Amazon and even make their way into the hands of eager customers in other countries like the USA.
But I'll let you in on a little secret – I'm not just looking to be TikTok famous, no siree! Don't get me wrong; those youngsters out there have definitely inspired me with their social media prowess. The YouTube sensations, the Instagram influencers, the Twitter maestros, and the TikTok prodigies have all made their mark, and I've learned a thing or two from their digital endeavors.
That's why I'm hard at work, strategizing and building my online presence to promote my beloved business, "Toronto Jim." I've got to keep up with the times, and these modern platforms provide an incredible opportunity to showcase my maple syrup treats to the world. But fame for me isn't just about the numbers; it's about leaving a legacy, a mark that stands the test of time.
Why do I want to be famous, you ask? Well, it's simple – I believe I deserve it. I've poured my heart and soul into crafting the most extraordinary maple syrup treats imaginable. Each creation is a work of art, made with locally sourced maple syrup from the stunning landscapes just outside of Toronto. There's a story behind every ingredient, every flavor, and every package that leaves my workshop.
The joy of seeing people indulge in my treats, their eyes lighting up with delight, is priceless. I want to share that joy with the world. And yes, fame would undoubtedly open up new avenues, allowing me to introduce maple syrup delights to a broader audience. It's a chance to showcase the essence of Canada's natural sweetness and share it with the global community.
So, as I embark on this exciting quest for fame, I invite you all to be part of the journey. Keep an eye out for "Toronto Jim" candies; they might just pop up in your neighborhood soon. And remember, this isn't just about candy – it's about celebrating the rich heritage of Maple Syrup and spreading joy one delectable treat at a time.
Thank you, Toronto, and thank you to everyone who supports and believes in the dream of Toronto Jim. Together, we're about to embark on a sweet adventure that will soon leave its mark on the world – one maple syrup delicacy at a time!