May 10th 2008
Tags:
Girls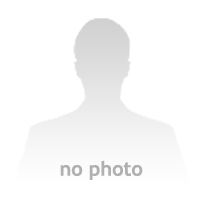 I wanna be famous because…I know that I have talents in acting, modeling and singing I know that I can work really hard to achieve something I really wanted it to be and my dreams is to be famous. The reason why I want to be famous is beacause I want to show everyone that I can do something really fascinating, exciting, and challenging. If I get to be famous I'll help people when they need help. I would travel around the world & meet different people
I will learn how to speak different languages by traveling. I like to become famous because I can see my name/self everywhere. I want to be known around the world: be a legend. All my friends, relatives, and my parent could see me on television and have my own television show. I wanna achieve my goals.
I'm not your typical asian girl. I have a beautiful face, personality and I can sing, dance, model and act. I speak 4 different languages, I been wanting to be famous since I was a little kid. If I get to be famous I will show the world that you can be anything you wanna be. I know I have talent, I'm unique. You really don't see too much asian people on television that's why I wanna be famous and show the world that you don't have to be afraid of who you are or where you came from and just be yourself. Don't let nobody take that pride away from you.
If u wanna know more about me please check me out on myspace page: www.myspace.com. Please E-mail me back as soon as possible and I will tell you my link website user name for my myspace page. Thank you and really hoping to hear from you soon…… You should definitly feature me on your website.