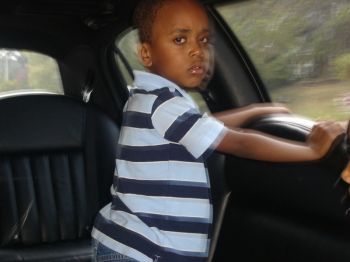 I wanna be famous because I think it's cool.
I also wanna be famous because because you get walk down the red carpet in front of your fans and sign their autographs. You also attend movie premier shows. I want to be a singer because I like to sing.
I want to make songs and cool beats to keep the clubs rocking. I also wanna be famous so I can meet other celebrities and so I can be able to ride in cars that nobody else can afford. I want to introduce my music across the world. I want to make my own music videos, have my own ringtones. I wanna hear my songs played on the radio.
I want people to request my videos on TRL. I want my face to appear on billboards. My dream is to meet Tobey Maguire. I love his movies. My favorites are Spider-man 1, 2,& 3.
Well I guess that's my reason on why I wanna be famous.
Thank you I hope you will feature me on your website so I can become famous.
Much Love Julius.