Oct 21st 2007
Tags:
Girls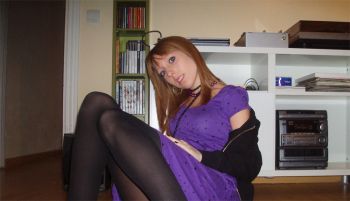 I wanna be famous because… Let's see..
First of all, I would like to be a photography model. I'm not up to catwalk just because I'm not tall enough (only 1,64m) but I think I'm quite sexy at pics, and all my pics have been made with a non-profesional camera, I'm sure a good photographer could make me really really pretty. I've been thinking about paying a photographer to make me a book, but it's too expensive for me.
Also I love fashion. I know a lot about brands, new collections… everything. Makeup too. But I can't afford it!! I want clothes of certain brands I would never be able to get…
Another reason, not the most important, but quite relevant too, is that I have no money at all. I can't work more because I'm studying at the University, and if I work more, I wouldn't be able to finish my career, and really wanna finish it. So if I become famous, and much better if I become famous related to fashion I would be able to earn some money doing what I really like to do… it would be amazing.
I'm almost sure I won't be selected, but I had to try. So there we go. Take a look at my pic, my wishes and… let me dream a little bit. You can visit my myspace, there are many pics there, and also some videos. It would be easier to you to decided if I'am "the winner". http://myspace.com/lullabyclouds