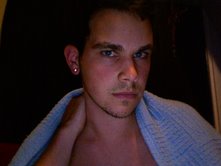 I have just turned 21 and already I've written a book "The Invisible War", produced and directed the Northern Ontario premiere of the musical "The Last Five Years", and am working on writing a collection of shorts to be premiered on Youtube called "Totally Cuffed".
I graduated in August and currently trying to pursue my writing and acting with as much enthusiasm as I can. I serve as an all around talent, writing, acting, dancing, singing, drawing, modeling, or just doing whatever I'm needed to.
It's my dream to one day make enough money off my writing/acting that I will no longer need a day job, and eagerly await the day it'll happen, because I really, really hope it will.