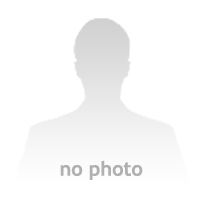 I wanna be famous because…
… I would deserve it! People like my songs. The problem is that major lables or other record companies do not react, although it is really good music. Maybe you have got to be rich, look like a model and have good connections, too. So I try out other possibilities. Maybe to get featured (in here?) or take part at every casting.
At least it is my destination to turn my hobby into my job. All the other stuff, I am doing is a completely waste of time and talent and only for securing my existance.
I am making music for more than 15 years and composed a lot of songs at least. I play keys, guitar and a bit drums.
By the way I write screenplays, draw, act a little and create short movies.
God, I am sure, if you like nice pop-music and ballads, you would love my songs.
Visit my page at myspace.com:
http://www.Myspace.com/MarcoGiuseppeBuono
Another reason to become famous is, that I also try to change something in this world. Believe it or not, but this is serious. Listen to my song "Rainy Days". It is important that people open their eyes and realize, that there are a lot of other people in the world, especially children, who suffer and need help.
If I would be famous, I probably would get rich and have a good life. But before I live in extraordinary luxory, I would also trying to help some people.
Thank you for your time and reading this!
I would appreciate your support. 🙂